Categories
Site Information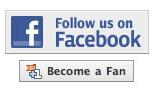 Product Details
Brushking Christmas Tree Shearing Knives

SKU: Brushking
Overview
The Brushking Shearing knives are an exceptionally lightweight, well-balanced knife for shearing Christmas trees. Maple handles and German stainless steel blades really take an edge and hold it, making this knife a favorite among tree farmers nationwide. Easily sharpens with a stone, steel, file, or other implement. Brushking knives are available with 16" serrated or straight blades and 5 1/2", 10", and 18" handles.
Knives only come with the 16" Blade.
Reviews
Add Your Review
Currently there are no reviews for this product. Share your opinion with others, be the first to write a review.
Add Your Review
Tell a Friend
Cart Contents
Your cart is currently empty
Subtotal: $0.00
Sale Item