Your cart is currently empty
MCFT STUDENTS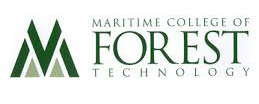 Due to the COVID-19, BAP Equipment Ltd is not able to set up a popup store at MCFT to provide field equipment for the students this year.
However students can place their order and pay online for the items they wish to order.
BAP will arrange delivery to MCFT or the student can pick up their order at the BAP showroom prior to the start of the school year.
These prices are Special Student prices for NEW STUDENTS attending MCFT in 2021 and include delivery to MCFT
Please order as early as possible to guarantee delivery in time for the start of the school year
*PLEASE ADD A NOTE TO YOUR ORDER SAYING IF YOU WANT YOUR ORDER DELIVERED TO MCFT OR IF YOU WILL BE PICKING IT UP*
Click on the links below to order
If you have any questions call 1-800-561-3600/506-450-1309 or email chrisfinnamore@bapequipment.com
Refine Search